Secure your
FREE Trading Kit Today!
Register Now And Get Silvia's FREE Webinars And Trading Lessons!

FREE Course - Part of Bellrock Accelerator Trading Course
In this course you will learn about the basics of technical analysis, trends, support and resistance areas and market cycles.
40min.

Technical Analysis For Reopening Stocks - How To Find The Best Buy And Sell Entries (featured by Benzinga)
In this session you will learn how to recognise candlestick patterns, trends and good entry and exit opportunities. Silvia covers a lot of chart examples of the hospitalization sector.
37min.

Technical Analysis For Crypto - How To Find The Best Buy And Sell Entries (featured by Benzinga)
In this session you will learn how to apply technical analysis on crypto and crypto stocks. Silvia covers a lot of examples of the crypto sector.
38min.

BONUS: FREE Educational Short Videos - A Must Watch For Every Trader
This Bonus section is a compilation of videos which cover psychology, mistakes to avoid as a trader snd simple trading strategies! A must watch for every trader.
2h.
Let The Bellrock Accelerator Course To Take Your Trading To New Heights!
What Chapters Are Included In The Course?
INTRODUCTION TO
SWING TRADING TIME FRAMES
Short Term, Middle Term and Long Term Swing Trading

HOW TO READ CHARTS
Basics – Candlesticks
Trends
Uptrend / Downtrend
Emotional Moves vs. Trends
THE USAGE OF INDICATORS
The Importance Of Support And Resistance

MARKET CYCLES

MY TOP DOWN APPROACH
How To Analyze Sectors
How To Trade ETFs
FUNDAMENTALS
KPIs
Growth vs. Value
HOW TO SCAN FOR GROWTH STOCKS
Examples
Picking The Best Growth Stocks

SHORT SELLING


RISK MANAGEMENT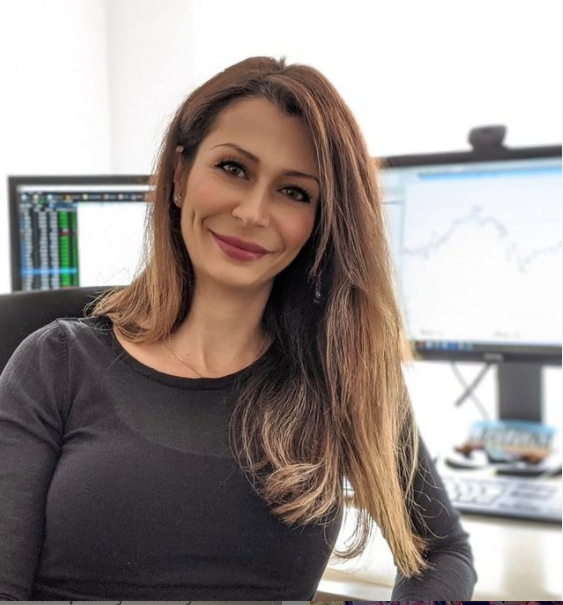 Full-Time Trader & CEO
Silvia Bellrock is a 9-year trading veteran and a regular guest on Benzinga's Bootcamps and "Get Technical" YouTube live show. Silvia's vision is to give new and aspiring traders simple, easy-to-follow strategies usable in every market environment. Using a combination of technical and fundamental analysis allows Silvia to find routine 100% movers. The strategies are great for part-time traders and those who do not want to glue themselves to stock charts. Life is too short for that.

Complete the Bellrock Accelerator Swing Trading Profit Pathway course with regulary updates and course access

Course never expires

Support

Open to all countries
10h.

Complete 8 plus hours Bellrock Accelerator Swing Trading Pathway course

Your access to the course never expires and the materials will be constantly updated

You can learn at your own pace

Lifetime mebership to Bellrock PRO

Lifetime access to the Private Community and full use of our proprietary scanning tools

Weekly live training sessions with Silvia

We will discuss all the days trading activity, trade plans, advanced charting tips, etc.

Direct access to Silvia

One to one consultation